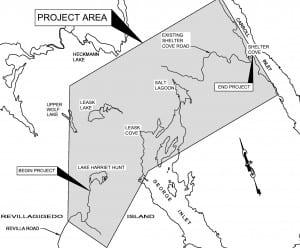 Citing the potential negative effects on wildlife of the planned Shelter Cove Road project, five environmental organizations filed a lawsuit Thursday in U.S. District Court objecting to the U.S. Forest Service's recent decision to grant an easement for the road's construction.
The approximately $20 million road is a state project. It would add about seven miles to Revillagigedo Island's road system. About one mile of that new construction crosses U.S. Forest Service land. Forest Service officials last month granted that easement.
The lawsuit also challenges the U.S. Army Corps of Engineers' decision to issue a wetlands fill permit for the entire road construction.
The road would connect Ketchikan to a system of existing logging roads in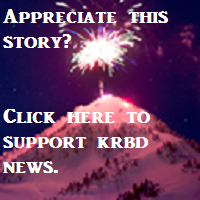 the Shelter Cove area. The conservation groups say that area's road density and the logging activity that's taken place already has stressed wildlife, including wolves and marten.
The lawsuit states that the federal agencies did not adequately consider how the road would increase hunting and trapping pressure on sensitive species. The conservation groups also state that the road is part of a plan to increase logging.
The five plaintiffs are the Greater Southeast Alaska Conservation Community, Cascadia Wildlands, Greenpeace, Center for Biological Diversity and The Boat Company.