Alaska State Troopers are seeking information about a theft of cash and prescription drugs from a home in Hydaburg on Prince of Wales Island.
According to the online Troopers dispatch, law enforcement was notified on Sunday that sometime between 11 p.m. Saturday and noon Sunday, someone had entered the home, and then entered a locked bedroom, taking a Sentry lockbox that contains about $900 cash and more than 100 prescription opiate pills.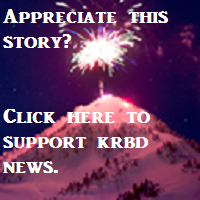 The homeowner was home at the time, but told Troopers that she didn't hear or see anything. Troopers report that there was no sign of forced entry, and nothing else appeared to be stolen.
Anyone with information about this incident is asked to call Alaska State Troopers on POW at 907-826-2918.