A Ketchikan artist has been picked for this summer's Alaska State Parks artist-in-residence program at the Ernest Gruening State Historical Park outside of Juneau.
Naona "Peaches" Wallin, a local photographer, is one of 10 artists chosen for the program. Most of those picked are from Alaska, although one lives in Arizona. They include writers, photographers, painters and fiber artists.
Each of the artists will stay for up to two weeks at the Ernest Gruening Cabin, about 24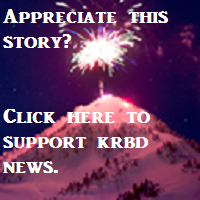 miles north of Juneau. Artists are asked to donate an original piece inspired by their stay, and host a workshop or other community event.
In addition to Wallin, the artists chosen for the program are Joan Pardes, Patti Jouppi, Bruce Sink, Christine Fortner, Glenda Field, Rob Roys, Bob Winfree, Sandy Winfree and Keren Lowell.