The Ketchikan-Misty Fiords Ranger District is seeking public input on how to manage the northwest part of Revillagigedo Island.
According to the Forest Service, the goal is to build a program collaboratively with the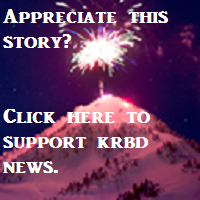 community. Forest Service specialists already have identified opportunities for stream restoration, habitat enhancement, recreation, road improvement and timber harvest.
An informal open house to gather input on those opportunities is scheduled for 3 to 7 p.m. Thursday at the Southeast Alaska Discovery Center. Enter through the rear door.