A baggage-screening x-ray machine at Ketchikan International Airport has been fixed, and passenger screening is back to normal.
According to Adam Archibald, emergency services manager at the airport, the x-ray machine was repaired Tuesday afternoon.
About five days ago, the machine broke down, which meant all carry-on bags had to be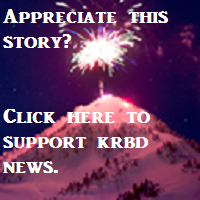 hand-searched, causing serious delays in the second-floor screening area.
Starting on Friday, travelers were told to show up at the airport three hours before their scheduled flights to make sure they got through screening in time.
A part had to be flown in to fix the machine.