Alaska State Troopers in Ketchikan are investigating the theft of two electrical heaters taken from a Forest Park building.
According to Wednesday's online Troopers' dispatch report, the theft was called in on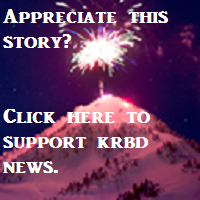 Monday afternoon. The missing heaters were in a detached building at a residence in the Forest Park subdivision.
Troopers say that the items were taken sometime in the past three months.
Anyone with information about this case or any criminal activity in the Ketchikan area is asked to contact Alaska State Troopers at 225-5118.