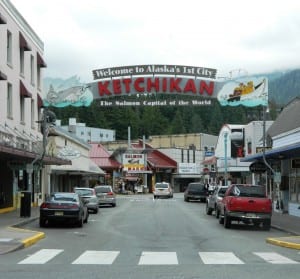 The Ketchikan City Council agreed Thursday to give local taxi companies another chance to submit proposals to operate wheelchair-accessible cabs.
A nonprofit agency, Southeast Alaska Independent Living, or SAIL, has the funds to provide wheelchair-accessible cabs through low-cost lease agreements to a company willing to operate and maintain those vehicles.
SAIL provided an accessible taxi to a local company years ago, but lack of maintenance led to that cab going out of service. The city recently issued a request for proposals for a new accessible cab, but received no responses. Since then, local taxi companies have expressed more willingness to participate.
Keith Smith of SAIL said his organization will need to see proposals with a clear plan.
"A logistical plan of how a company can both ensure a timely, dependable service to people with wheelchairs while at the same time providing other services. What is their system in order to ensure that?"
Smith said the proposals also will need to be clear about any concessions the businesses need, such as certificates for additional cabs. He suggested that any additional certificates awarded to a company be tied to continued operation of the accessible cabs.
There was some concern about whether city code allowed that, but Smith then had another thought.
"It could be that the certificates could be provisionally issued to SAIL in connection to the vehicles that we're leasing. Then we would have the oversight of how those certificates are used."
Council Member Dick Coose questioned the need for accessible cabs. He said there are many "free rides" available through various nonprofit agencies in town, so why would people with disabilities choose an option that costs money?
Smith responded that those services operate limited hours and must be booked in advance. He said an on-demand, 24-hour transportation service would provide greater mobility for Ketchikan residents with disabilities.
The Council directed City Manager Karl Amylon to draft a new RFP asking local taxi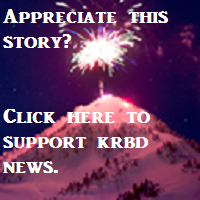 companies to submit their plans and any incentives needed to participate in the program.
Also last night, the Council learned from Amylon that the state Department of Health and Human Services is looking at shutting down the Ketchikan Regional Youth Facility, a juvenile detention center. Amylon said it's unfortunate.
"I still believe that the original intent serves a useful purpose by keeping youth in their home communities. But I can't argue with their numbers. The numbers are down. Youth criminal activity has really decreased over the last several years to the point that, at times, they may have one or nobody in that facility."
The building that houses the detention center belongs to the City of Ketchikan. If the facility shuts down, the city will have to consider how to use the building, which Amylon said is in good shape.
He said there have been rumors that the facility might close, and some groups already have approached the city expressing interest in the property. But, Amylon said, a decision has not yet been finalized.
He said state officials are willing to meet with the Council to talk about the issue.
Also last night, the Council heard an update on repairs to Berth 3 of the downtown dock, damaged when a cruise ship crashed into it earlier this month. The repairs appear to be on schedule for completion by July 5th.
The Council also unanimously approved a 5-percent sales tax on retail marijuana. That tax is in addition to the city's regular sales tax of 4 percent, and the borough sales tax of 2.5 percent. That brings the total sales tax on retail marijuana within city limits to 11.5 percent.
The next regular Ketchikan City Council meeting is July 7.