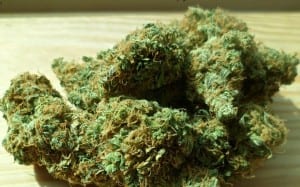 An ordinance that would establish a 5-percent sales tax on retail marijuana sold within the Ketchikan Gateway Borough is up for consideration by the Borough Assembly on Tuesday.
The Assembly also will consider a citizen request to make Rotary Beach an off-leash area for dogs.
The marijuana sales tax would be in addition to the borough's regular sales tax of 2.5 percent. The borough's pot tax would not apply inside City of Ketchikan limits, because the city already has established its own 5-percent marijuana sales tax.
The borough's cannabis tax ordinance is up for introduction on Monday. If it is approved, it will come back for a public hearing and second vote. It also would need to be ratified by voters during the Oct. 4th municipal election.
The Rotary Beach off-leash proposal comes from borough resident Dan Irelan, who initially presented the idea to the Animal Protection Citizen Advisory Committee, according to a memo from committee member and Assembly Member John Harrington.
The committee suggested that there be designated hours for dogs to run off-leash on the beach, to reduce potential conflicts with other users. Some committee members expressed concern, though, about allowing dogs on the beach at all because of feces.  The committee did not make a recommendation to the Assembly, but deferred to the borough's Animal Protection Department.
In a memo to the Assembly, Animal Protection Director Eddie Blackwood writes that leash laws are needed to promote safety, especially in areas that are used by various groups, including families with children. He notes that there are areas in the borough where dogs can run off leash, including South Point Higgins Beach, Coast Guard Beach and the Ketchikan Dog Park off Revilla Road, which is still under development but has a small fenced-in area that's now open.
Tuesday's Assembly meeting was rescheduled from the usual Monday meeting day because of the Fourth of July holiday. The meeting starts at 5:30 p.m. in Borough Assembly chambers. Public comment will be heard at the start of the meeting.