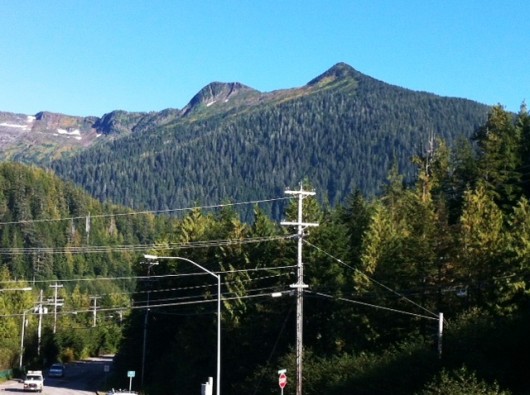 An injured hiker was rescued on Deer Mountain Saturday afternoon.  Jerry Kiffer of the Ketchikan Volunteer Rescue Squad says KVRS was alerted at about 12:30 pm Saturday that a hiker suffered a knee injury and was experiencing seizures.
"One of the people up on the mountain that had a SPOT beacon checked out happened by the patient, activated the beacon, and called in with his condition. The rescue squad sent a ground team up to the site, evaluated the patient, and, given his medical condition and the size of the patient, it was prudent to air lift him off. So we went up with Temsco and flew him down."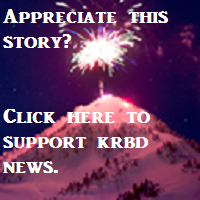 The hiker later was identified as 54-year-old Robert U. Pace of Ketchikan. Pace did not have the SPOT locator beacon. It was used by someone participating in the Ketchikan Running Club's Deer Mountain Challenge, a race to the summit.  Kara Lunde of KVRS says the runners provided invaluable help.
"Several of their participants happened upon the person on their way down from the race. And they responded and stayed with him, and gave assistance until we arrived and while we were working with him. It was really valuable assistance from them."
By 4 pm, Pace was safely removed from the mountain by helicopter, and received initial treatment by Ketchikan Fire and EMS. He then was transported to PeaceHealth Ketchikan Medical Center for further evaluation.
Kiffer and Lunde both recommend that hikers carry KVRS SPOT locator beacons. In the event of an emergency, the beacon can be activated and provide GPS coordinates and alerts to a command center. Beacons can be checked out for free at the Ketchikan Public Library, the Alaska State Troopers post at Ward Cove, and downtown at the Ketchikan Visitors Bureau building at Berth 2.
KVRS Website: https://ketchikanrescue.org/
KVRS Facebook Page:  https://www.facebook.com/KetchikanVolunteerRescueSquad/