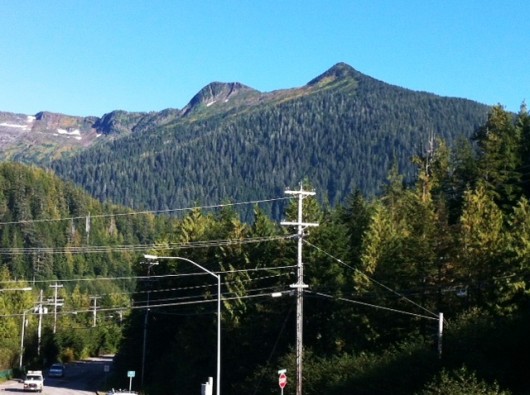 Two longtime Ketchikan residents have formed a new organization to stop recently announced plans to log Deer Mountain.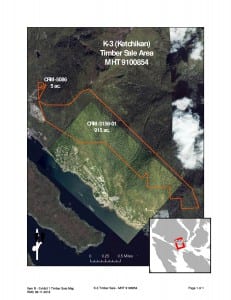 "I think that the Mental Health Trust board and staff has shown utter disregard for the public process, arrogance and frankly contempt for the people of Ketchikan," said former City of Ketchikan Mayor Bob Weinstein, who has some strong feelings about a recent vote by the Alaska Mental Health Trust Board of Trustees to start the process of a timber sale on Deer Mountain.
One day after that vote, he and Ketchikan artist and business owner Ray Troll created "Save Deer Mountain," a group formed for the sole purpose of stopping that process.
The trustees also voted to move forward with a timber sale in the Petersburg area. Both parcels are owned by Alaska Mental Health, and are controversial because of their proximity to the communities. The state agency has been working toward a land trade with the U.S. Forest Service, so that the trust can have other, less-controversial parcels to harvest.
Land-trade legislation has been introduced in Congress, but has not yet been approved. The trustees vote was to move forward with the timber sale if the legislation has not passed by Jan. 15th.
But, Weinstein says the trustees' vote took place with little to no public notice.
"So, it seems to me that the Mental Health Trust board of trustees set out to subvert meaningful public process by denying the people of Ketchikan an opportunity for a public hearing on an issue of obviously great concern to the community," he said.
And, Weinstein says, trustees and staff at Mental Health Trust Land Office should be aware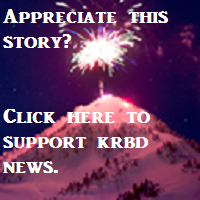 of the unlikelihood of a land-trade bill passing by the Jan. 15th deadline.
"I'm not being critical of any member of our congressional delegation. I know this legislation has the support of our senators and Congressman (Don) Young," he said. "However, Congress is on recess now. They have only a few legislative days in September. They'll have, as far as I know, none in October because of the election. There's a lame-duck session, in which I doubt this land exchange will be of the utmost priority. And then we're done. We'll be on to a new Congress."
Weinstein says logging Deer Mountain, which right next to the City of Ketchikan, would adversely affect not just the look of the community, but its economy. The area that would be logged directly faces the town, and any visitor coming here would have a clear view of a clearcut.
The visitor industry has become a huge part of the local economy, especially following the decline of the timber industry.
Alaska Mental Health Land Trust Land Office Executive Director John Morrison said in an earlier interview that the trust's mission is to fund mental health services in Alaska, and its focus is on making money. He cited the ongoing decline in the timber industry, and the need to harvest timber while there is still an industry.
Morrison suggested people who don't want Deer Mountain logged to encourage their congressional representatives to get the land-trade passed.
Weinstein agrees that people should contact elected representatives in Congress. But, he's added a few more officials to the list.
"We want people who are concerned about this to contact state elected officials, including Gov. (Bill) Walker, Sen. (Bert) Stedman, Rep. (Dan) Ortiz, as well as local Council and Borough Assembly members," he said. "Secondly, we're suggesting people contact the trustees of the Alaska Mental health Trust Authority to insist that they rescind the arbitrary deadline of Jan. 15th, 2017, and that they schedule a public hearing for the people of Ketchikan and Petersburg, as well as other interested Alaskans, to express their opinions regarding this issue."
The Save Deer Mountain group has a Facebook page. A post at the top of the page includes contact information for local, state and federal elected officials, and Alaska Mental Health trustees.
Weinstein stressed that his opposition to logging Deer Mountain does not stem from any opposition to logging in general. He, like many people in Ketchikan, supports the timber industry. Just not on Deer Mountain.
"There are some areas, and I believe that people I know in the timber industry and have known for years would agree, that are off limits to logging," he said. "And certainly, Deer Mountain, the iconic backdrop of Ketchikan, should be one of those places which remain off limits."
The proposed timber sale on Deer Mountain would offer about 10 million board feet on about 900 acres. The Trust Land Office estimates that the timber sale would generate about $2 million.
Following publication of this report, KRBD received a news release from Rep. Dan Ortiz, announcing that he has contacted each of Alaska's senators, and Rep. Don Young, to urge them to take action on U.S. Senate Bill 3006, the land-swap legislation.