A 31-year-old Ketchikan man faces multiple felony drug charges for allegedly accepting a mailed package containing illegal prescription medication, and possessing heroin and methamphetamine.
According to the complaint filed in court, U.S. Postal Inspectors contacted the Ketchikan Police Department on Wednesday about a suspicious package mailed to a Water Street residence, where the defendant's mother lives.
Police obtained a search warrant for the parcel, and say they found 100 Xanax pills inside.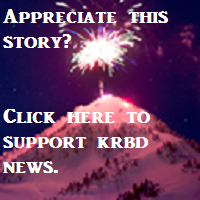 Police placed a tracker inside the package, and allowed it to be delivered. The defendant allegedly picked it up and took it to his Front Street home.
Police served a search warrant at his home and recovered the package. Police report they also found heroin, methamphetamine and more illegal prescription medication, along with drug paraphernalia and about $2,300 cash.
The man was charged with multiple counts of second- and third-degree misconduct involving a controlled substance. He was due to be arraigned Thursday afternoon.
In most cases, KRBD does not identify defendants until they've been indicted by a Grand Jury.