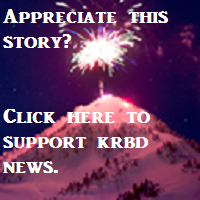 Two Ketchikan men who became lost Saturday afternoon while hunting on Gravina Island were found and safely returned home.
According to the online Alaska State Troopers dispatch, a report came in about 2 p.m. Saturday that the men had lost their way and couldn't make it back to their vehicle.
The weather was poor and the men did not have gear to spend the night outside. Ketchikan Volunteer Rescue Squad sent a crew, with the help of Temsco Helicopters, and found the two men in good condition. The men were returned to their vehicle.