Point Higgins Elementary School, which is celebrating its 30th anniversary this year, has more preschoolers than anticipated and needs another teacher.
The Ketchikan School Board will vote Wednesday on whether to add a preschool teaching position at the North End school. According to information included in the meeting packet, the preschool currently has 17 students, and 12 have special needs.
Adding a teacher would allow the school to split the special needs students so that they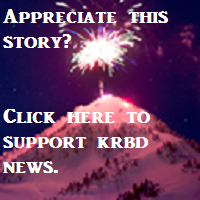 receive better service, according to the district. A second teacher also would allow room for students on the school's waiting list, leading to two classes with 12 students each.
The School Board also will decide Wednesday whether to nominate itself for the annual Association of Alaska School Boards Outstanding School Board Award.
Wednesday's meeting starts at 6 p.m. in Borough Assembly chambers at the White Cliff building. Public comment will be heard at the start and end of the meeting.