A 24-year-old Ketchikan man was charged with drunk driving after allegedly driving into the Welcome Arch on Mission Street downtown late Wednesday.
According to the Ketchikan Police Department, officers received a report just shy of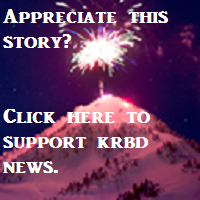 midnight of a vehicle hitting the Ketchikan Welcome Arch. Police contacted the driver, who appeared intoxicated but refused to submit to field sobriety tests and refused to provide a breath sample.
The man was charged with driving under the influence and refusal to submit to a chemical test. He was taken to the jail where he was processed and then released on his own recognizance.