Alaska State Troopers Are seeking information about a theft from a vehicle on Driftwood Lane off North Tongass Highway.
According to the Troopers' online dispatch, sometime between Sept. 24 and 25, someone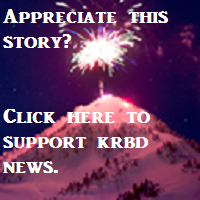 took a GPS Spot Tracker, GoPro 3 camera, backpack and ammunition from an unoccupied vehicle.
The estimated value of the stolen property is $380.
This case is under investigation.  Anyone with information about this case or any criminal activity is asked to contact Alaska State Troopers at 225-5118.  Callers can remain anonymous.