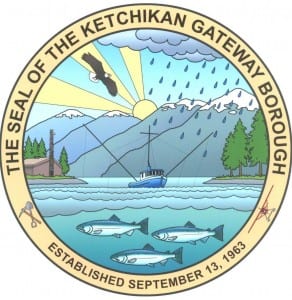 While it's not yet certain that there will be a charter commission election, the Ketchikan Gateway Borough is preparing for one just in case.
A draft informational brochure is included in Monday's Borough Assembly packet, and if at least seven candidates sign up to run for the charter commission, that brochure will be mailed out to voters.
In mid-September, the Assembly voted to start the process of creating a home-rule charter for the borough. That process begins with the election of a seven-member charter commission, which would be independent from the Assembly.
Interested people have until Nov. 4th to file for a commission seat. As of deadline Friday, nobody had filed.
If enough candidates register, the brochure will be mailed out by Nov. 21st. The election will be a mail-in election, and – again, depending on whether there are enough candidates — ballots will be mailed to eligible voters around that same time.
Ballots would be due back by Dec. 13th.
Voters would not only pick who they want on the commission, they also would vote on whether they want a home-rule charter at all. Those who favor a charter say it would maximize self-governance for the citizens of the borough, and would allow voters to define the borough's powers.
The public would vote again on whether to adopt a charter after one has been drafted.
The brochure stresses that this charter process is completely unrelated to consolidation or unification of local governments.
The process would cost the borough about $50,000. That includes the special mail-in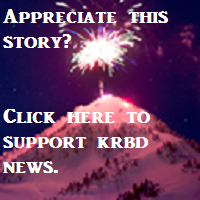 election, the informational brochure and the charter commission's costs for one year.
If the commission drafts a charter that is rejected by voters, members would have a second chance — and a second year –to draft another charter that again would be subject to voter approval.
The Assembly will vote on whether to accept the informational brochure during its meeting on Monday.
In his regular report to the Assembly, Borough Manager Dan Bockhorst gives an update on the borough's selective-harvest timber sale at Blank Inlet. The initial revenue estimate had been $100,000, but now that the harvest is complete, the borough has instead received about $275,000.
Bockhorst says that is partly because there were fewer salmon streams in the harvest area than originally thought, which allowed more logging.
Also on Monday, Assembly members will vote on an application for a federal transit grant to help pay for new buses.
Monday's meeting starts at 5:30 p.m. in Borough Assembly chambers. Public comment will be heard at the start of the meeting.