Nobody was injured after a Hummer overturned at around 8 p.m. Tuesday near Mile 8 North Tongass Highway.
According to the online Alaska State Troopers dispatch, the 24-year-old driver was southbound on North Tongass Highway, going around 45 mph, when he was distracted by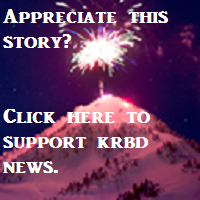 his dog inside the vehicle.
The driver reportedly looked away from the road, and the vehicle crossed the center line, entered the ditch and rolled onto the passenger side.
The driver told Troopers he was not injured, and had not been wearing his seatbelt at the time of the crash. The Hummer sustained heavy damage and was towed from the scene.
The case remains under investigation.