On Nov. 4th, PeaceHealth Ketchikan Medical Center will begin moving its clinics into the new addition on Tongass Avenue.
According to PeaceHealth, the Primary Care clinic and Behavioral Health clinic will start the process. They both will be located on the second floor. Patients will be seen in the new space starting Nov. 7th.
The remaining clinics will move throughout the month. On Nov. 21st, the Women's Health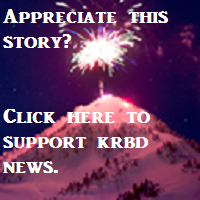 and Pediatrics clinics will start seeing patients in the new second-floor space; and on Dec. 5th, the General Surgery and Orthopedic clinics will open on the first floor.
The transition of operating rooms to the new addition will take place after all the clinics have finished their move.
Patients are reminded that they can park in the new parking garage, which is accessed via the hospital's Carlanna Lake Road entrance.