Alaska State Troopers are seeking information about a stolen smartphone, taken from a parked car Wednesday afternoon.
According to the troopers online dispatch, someone took the silver iPhone 6 from an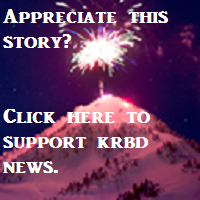 unlocked vehicle that was parked at 11385 North Tongass Highway. The theft took place between 3 and 3:30 p.m.
Troopers estimate the value of the stolen phone at $600.
Anyone with information about this theft or any illegal activity is encouraged to contact Alaska State Troopers at 225-5118. Callers may remain anonymous.