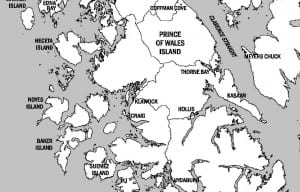 A Prince of Wales Island woman who accidentally shot herself Wednesday night suffered serious leg trauma and was expected to be medivaced.
According to the Alaska State Troopers online dispatch, troopers were notified of the accident at around 10:30 p.m. The 29-year-old woman had been removing a gun from the back seat of a vehicle when it accidentally fired and shot her in the leg.
She was taken by ambulance from the Sandy Beach area of Thorne Bay to the Alicia Roberts clinic in Klawock. Troopers report that the woman likely would be transported off the island for further treatment.