After years in the legislative minority, all Southeast representatives are in positions of power.
The new bipartisan House majority and Republican-led Senate majority have named regional lawmakers to chair six committees. There, they can influence budgets, pass legislation and kill bad bills.
It's been a rough road for Southeast legislators and their constituents under the outgoing legislative leadership. Only two of the region's six lawmakers had key roles in their chamber's organizations.
That's changing.
"I think this bipartisan majority is only a good development for the interests of Southeast Alaska," said Ketchikan independent Dan Ortiz, one of four Southeast representatives in the House's new organization.
He'll have a seat on his chambers' Finance Committee, which, with its Senate equivalent, writes state budgets.
Ortiz says he'll do what he can to protect and advance the region's priorities. They include the Alaska Marine Highway System and the Department of Fish and Game.
But there are limits.
"We're not in a period where I'm going to be part of handing out lots of goodies for Southeast Alaska, that's for sure," he said. "But hopefully, I'll be able to do the best I can at protecting the interests as much as possible of Southeast Alaska."
The outgoing Southeast Finance Committee member is Juneau Republican Cathy Muñoz, who lost her re-election bid.
Southeast's newest lawmaker, Juneau Democrat Justin Parish, won that race. He'll start off his first term sharing the chairmanship of the Community and Regional Affairs Committee. It considers bills related to local government and rural issues.
"From my seat there and with the help of my co-chair, I'll able to quash any possible thought of a capital move," he said.
Parish, who lived in Tenakee and Haines, says he'll also try to help small communities keep the support they have.
Sitka Democrat Jonathan Kreiss-Tomkins begins his third term heading up the new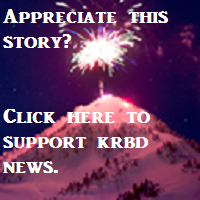 majority's State Affairs Committee. It handles many state government issues.
So he'll also be in a position to slow or block capital- or Legislature-move measures, as well as other issues.
"Daylight savings time has come up in the past as an issue that for many in Southeast has been a bit of a bugaboo," he said. "And that falls within the jurisdiction of the committee."
Many Southeast tour businesses oppose the change because it would reduce the number of summer evening daylight hours.
Juneau Democratic Rep. Sam Kito III, elected to his second full term, will chair two committees.
One is Labor and Commerce, where he'll investigate Alaska's rising insurance costs.
"I'm looking at working … with other states and with national organizations to try and see if there are ways we can capitalize on things that they've  done, as well as possibly enlarging our pool of health-care recipients," he said.
Kito will also chair the Legislative Council, which oversees House and Senate business between sessions. He says he'll look for ways to lower the cost of legislative operations.
One other Southeast lawmaker has a chairmanship as part of the Senate's GOP-led majority.
Sitka Republican Bert Stedman will head up the chamber's Transportation Committee.
The panel will likely address a plan for changing the state ferry system's management structure. Stedman says he'll proceed cautiously to protect the system.
"The concern there is there will be groups within the legislative body that wouldn't be concerned about whether the marine highway functions or doesn't function and to just get rid of it," he said.
Southeast's other senator, Juneau Democrat Dennis Egan, is in the chamber's minority. He will sit on its Labor and Commerce and Transportation Committees.
Stedman says the new House majority's rural and coastal leadership will help balance out the Senate's mostly urban focus.
Rep. Kreiss-Tomkins says it will also try to reduce partisanship – especially in his committee.
"I'd really love the first bill that we hear to be a minority Republican bill," he said. "Because I think that upends legislative tradition that you try to turn your eyes away from those that don't happen to be in power at any given time, even if the ideas are good."
Other committee assignments will be announced at a future date.