The Ketchikan City Council will meet on Monday, rescheduled from its regular Thursday meeting day, and will vote on a resolution supporting a sobering center in Ketchikan.
The resolution urges the Alaska Department of Health and Social Services to approve a three-year grant to Akeela Gateway to start the center, which would be located at the former Ketchikan Regional Youth Facility, a state juvenile detention center that recently closed due to budget cuts.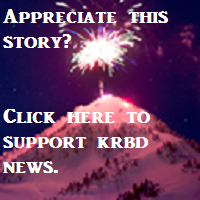 The facility now belongs to the City of Ketchikan, and the resolution calls for the city to provide that facility to Akeela at no cost for three years. The resolution also calls for the city to provide transportation of the target population to the sobering center for that three-year period.
In a memo to the Council, City Manager Karl Amylon writes that Akeela has requested a transfer of title for the facility at the end of those three years. He writes that the city can decide whether to make that commitment later in the process.
Amylon writes that the city's police department is willing to provide transportation when needed, and already does transport people with substance abuse problems who have to go to the hospital or the local jail.
The proposed sobering center would provide safe overnight housing for people who need to recover from substance use, and would connect users with treatment options. Akeela Gateway provides mental health and substance abuse services to the community.
Also Monday, the Council will vote on a motion to authorize the city's Museum Department to move forward with development of a permanent exhibit, which would go in the Centennial Building space currently under renovation.
A separate motion would approve up to $70,000 to be spent by the Museum Department next year to clean, treat and repair the Chief Johnson Totem Pole, located next to the Centennial Building parking lot in downtown Ketchikan.
Monday's Council meeting starts at 7 p.m. in City Council chambers. Public comment will be heard at the start of the meeting.