City of Ketchikan Police Chief Alan Bengaard has announced his plans to retire at the end of January.
Bengaard has been with the Ketchikan Police Department for more than 28 years, and was appointed chief in December of 2011, according to information from the city.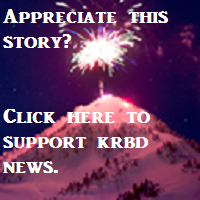 In a memo to the Ketchikan City Council, City Manager Karl Amylon writes that Bengaard's departure is a significant loss to the city. Amylon notes that Bengaard will take a great deal of knowledge and experience with him, and will be difficult to replace.
He thanked Chief Bengaard for his service to the community.
In the memo, Amylon writes that the city first will post notice of the open position internally. Depending on the response, he will decide later whether to recruit candidates from outside the Ketchikan Police Department.