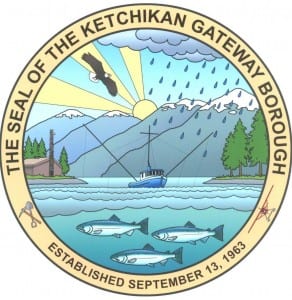 The Ketchikan Gateway Borough Assembly on Monday will vote on a motion submitted by Assembly Member Mike Painter to reconsider its rejection of a contract with Professional Credit Services to collect debt owed to the borough.
The contract was voted down during the last Assembly meeting after concerns were raised about the commission rate, how the different bidders had been scored, and whether to award the contract to an Outside firm.
The Assembly on Monday will vote first on whether to reconsider the action. If that passes, the original motion to award the contract will be back on the table. That original motion then could be approved, rejected, amended or postponed.
Also Monday, the Assembly will consider introducing an ordinance that would add provisions to the borough's definition of a conflict of interest.
The new provisions would require Assembly members and other voting officials to declare a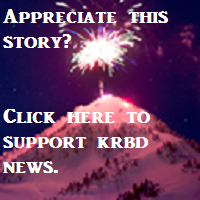 conflict in matters that affect the financial interests of a nonprofit organization that the member is closely involved with; and when there is "divided loyalty" – which is when there's no monetary interest, but a strong sense of personal loyalty that could affect a member's ability to act in the borough's best interest.
Currently, the conflict of interest rules apply only to cases where a vote could affect a member's personal financial interest, or the financial interest of a close relative.
The Assembly also will vote on a resolution honoring Dan Bockhorst for his nine-plus years as borough manager. Monday will be Bockhorst's last Assembly meeting before his retirement takes effect at the end of the month.
Also on the agenda is consideration of a proposed amendment to the OceansAlaska loan agreement; and an annual report from the Alaska Industrial Development and Export Authority, which owns the Ketchikan shipyard property.
Monday's meeting starts at 5:30 p.m. in Borough Assembly chambers. Public comment will be heard at the start of the meeting.