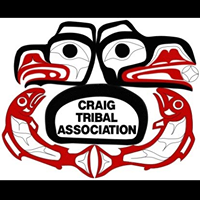 The Department of the Interior announced January 13th approval of Craig Tribal Association's land-into-trust application.  This is the first application from Alaska to be approved since the Interior Department issued a revised rule in 2014 expelling the "Alaska exception."
Craig Tribal Association's application places a 1.08 acre parcel into federal Indian trust status. Tribal president Clinton Cook Sr. says the association applied for the status change to protect CTA's government and homeland.
"Signing the land over to the government protects us from taxes. If (there were) any future losses, our building and our land would never be taken away from us."
The land cannot be sold, alienated or transferred without federal approval. Status also expands eligibility for federal programs and services. Development is subject to federal regulations. Offices and a town hall are located on the site. Cook says there are no plans at this time to make any changes, now that the land is in trust.
"The building will remain the same. It will house our tribal headquarters. We do rent space out to businesses in the Craig area."
The federal government gave notice of the application in October of last year, and comments were accepted through December. One respondent was the City of Craig. Among other requests, the city asked for more time to research land-to-trust issues, and for a written agreement between the city and CTA regarding municipal and tribal authorities.  Craig City Manager Jon Bolling says with the new status, some city powers may still apply, and others may not.
"I met with the tribal president and administrator to talk about coming up with a document that eliminates any ambiguity about how the city's authority might apply to the property, and how the tribe's authority might apply now that the property is in trust – which does change how some of those authorities do apply to the property."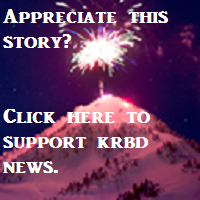 CTA's application for land-into-trust is the first approved in the state since the "Alaska exception" was removed. Richard Peterson, president of Central Council Tlingit and Haida Indian Tribes of Alaska says he's pleased the application was approved.
"As a federally-recognized tribe, we also have applications in. We've been strong advocates of getting this through and seeing the benefit for all tribes in Alaska. Really we need to commend the Craig Tribal Association for their leadership and determination in seeing their application through the process."
Peterson says he's hopeful that with the first application approved, more land-to-trust applications throughout the state will be successful.