A 25-year-old Ketchikan man was arraigned in Ketchikan District Court Friday on charges of possession of child pornography.
According to the Ketchikan Police Department, at approximately 8:45 Thursday night, officers received information that Andy W. Cameron was in possession of child pornography on his cell phone. Officers obtained a search warrant for Cameron and his residence. They located and seized a cell phone and two lap tops.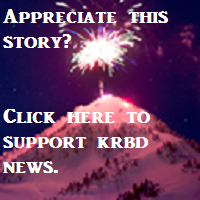 According to officers, numerous images and videos depicting child pornography were found on Cameron's cell phone. He was transported to the Ketchikan Correctional Center and held without bail.
Cameron is charged with 12 counts of possession of child pornography, class C felonies. The public defender agency was appointed to represent Cameron. His next court appearance is scheduled for February 16.
This is an ongoing investigation. Additional charges of Sexual Assault of a Minor, and Unlawful Exploitation of a Minor are pending.