A Ketchikan man was arraigned in Ketchikan Superior Court Thursday on charges of sexual abuse and exploitation of a minor.
On February 9th, 25-year-old Andy W. Cameron, Jr., was arrested after police obtained a search warrant, and allegedly found numerous images and videos depicting child pornography on his cell phone. Cameron was arraigned the next day in Ketchikan District Court and charged with 12 counts of possession of child pornography, a Class C felony.
In a press release issued that day, police stated the investigation was ongoing and additional charges pending.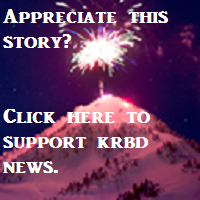 According to court records, in addition to child pornography, Cameron is charged with three counts of first-degree sexual abuse of a minor, an unclassified felony; one count of second-degree sexual abuse of a minor, a Class B felony; and four counts of exploitation of a minor, a Class B felony. The alleged incidents occurred in May and September of 2016.
Cameron is in custody on $10,000 bail with a requirement of a third-party custodian. He is being represented by the public defenders office. Assistant Public Defender Jay Hochberg entered not guilty pleas on Cameron's behalf. A jury trial is set to begin May 15th.