A proposed new taxi company has applied for a certificate from the City of Ketchikan to operate up to six cabs, with at least half of the fleet wheelchair accessible.
According to its application, filed Feb. 22 with the City Clerk's office, Spirit Cab's primary business goal is to provide accessible transportation to people with disabilities. The company also would accept Medicaid vouchers from people who need transportation for medical services.
The application letter states that all Spirit Cab drivers would be trained in CPR, wheelchairs, how to use the wheelchair lifts, and how to secure wheelchairs inside the vans. The letter states that the company does not plan to operate a tour business, but would provide some tours to visitors who need wheelchair-accessible transportation.
The application, submitted by Angela Perez, states that the new company would provide 24-hour, on-call transportation for people with disabilities.
City code requires new cab services to be approved by the Ketchikan City Council through a Certificate of Public Convenience and Necessity. The Council will consider Spirit Cab's application during its March 16th meeting.
At this week's meeting – on Thursday – the City Council will vote on a related motion. A proposed ordinance would amend city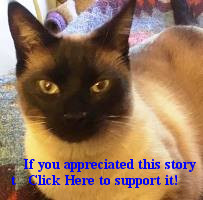 code to establish a special endorsement for taxi companies to operate wheelchair-accessible cabs. That endorsement would allow a company to have one additional non-accessible cab for each wheelchair-accessible taxi that it has in service.
The city limits the number of taxi cabs in Ketchikan. But, the lack of accessible taxi service has been a point of discussion for quite some time. One argument against requiring dedicated wheelchair cabs is that it could mean less revenue for a business because those vehicles wouldn't be readily available for other services, such as tours.
The proposed ordinance also would require taxi companies to provide a response time of 30-minutes or less for customers who need a wheelchair cab.