A proposed amendment to the multi-year Statewide Transportation Improvement Program, or STIP, includes some new projects for Ketchikan.
A summary of the amendment's local impact was included in this week's Ketchikan City Council meeting packet.
New items on the 2016-2019 STIP would include about a dozen projects related to improving access to Gravina Island; along with improvements at the Ketchikan Shipyard, a state-owned facility managed by Vigor Industrial; and funding to help refurbish Inter-Island Ferry Authority vessels.
The Gravina projects add up to about $94 million, which is about what's left from a $360 million federal earmark originally meant to fund a bridge to Gravina, where Ketchikan's airport is located. Most of that earmark was spent on transportation projects elsewhere in the state.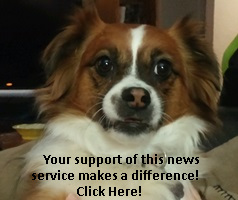 The projects listed under the amendment are airport-ferry berth and terminal work on Gravina and Revilla islands, including a new passenger waiting area on the Revilla side; a ferry layup facility on Gravina; two ADA-compliant airport shuttles; ferry capacity improvements; road work on Gravina; and construction of a hiking trail from the south end of Gravina Highway to Black Sands Beach.
According to the city's summary, the shipyard project, with a cost estimate of about $3.7 million, would relocate and upgrade the facility's primary power substation; and the $3.5 million IFA ferry refurbishment would update ferry systems and ensure that vessels comply with regulations.
Other local projects that remain on the STIP include continued work on the Water Street trestle; reconstruction of Front, Mill and Stedman streets; improvements to the downtown tunnel; work on South Tongass Highway, including Herring Cove Bridge; and improvements to the First and Second Waterfall Creek bridges on North Tongass Highway.
The proposed STIP amendment is open for public comment through 5 p.m. March 13th. Comments can be submitted online.