The Ketchikan School Board will take a look Wednesday at some examples of policies from other school districts that determine school attendance by boundaries – in other words, students attend the school closest to their home.
The topic of school boundaries came up during the last School Board meeting. The board wondered what options there might be when certain schools reach a class-size limit.
The concern was over the cost of adding teachers at one school when there is available space in the same grade at a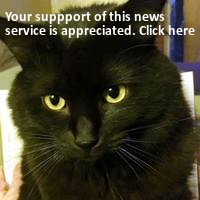 different school.
Also Wednesday, the Board will consider revising its board policy related to the district's Career Technical Education program. The proposed change will require one high school credit hour of CTE coursework for graduation.
The district also plans to add a career exploration course at the middle school level.
An executive session is scheduled at the end of Wednesday's meeting for the Board to discuss contract negotiations with the Ketchikan Education Association.
The meeting starts at 6 p.m. in Borough Assembly chambers at the White Cliff building. Public comment will be heard at the start and end of the meeting.
UPDATE: The Wednesday, March 8, School Board meeting has been cancelled due to weather. Items on this week's meeting agenda will be transferred to the regularly scheduled March 22 meeting.