While waiting for federal legislation to expedite a land exchange between the U.S. Forest Service and Alaska Mental Health, state officials are working on a companion bill in the Alaska Legislature.
Rep. Dan Ortiz of Ketchikan introduced House Bill 155 to help move the land trade forward. The bill would approve exchanging about 18,000 acres of Mental Health land for about 20,000 acres of Forest Service land.
The Mental Health Trust lands included in the exchange are sensitive sites close to communities, and there was significant pushback when Mental Health officials announced last year that the agency would log those sites if the exchange wasn't approved.
Those sites include parcels on Ketchikan's Deer Mountain and a steep slope above homes in Petersburg.
Wyn Menefee is deputy director of Alaska Mental Health Trust Land Office. He said the exchange needs both federal and state legislation to move forward.
"The idea is to provide lands to the Trust — Forest Service lands – that are more conducive for making revenue," he said. "That would likely be timber harvest, is one of the primary things. That would be mostly out in Prince of Wales Island, by Naukati and Hollis; and then also over by Shelter Cove behind Ketchikan."
Menefee said he expects a hearing on the federal legislation by the end of March or early April, and he hopes it will be approved this summer. He encourages area residents to contact their representatives to voice support for both the federal and state bills.
Ortiz said HB155 has not yet been scheduled for a hearing. It first will go to the Resources Committee, and then probably to Finance. He said he introduced the bill in response to local concerns.
"It became apparent to me that the folks in Ketchikan, in particular, didn't want to see Deer Mountain logged," he said.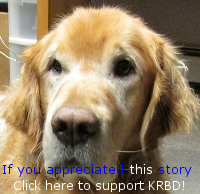 "This particular bill, if it passes, will match the federal bill and if it passes, it (allows) the land swap so the Mental Health Trust doesn't have to consider logging the Deer Mountain area."
Ortiz said Sen. Bert Stedman of Sitka plans to introduce a Senate version of the bill. Ortiz said he expects that the state legislation will not have much, if any, opposition.
"Because this is generally a pro-jobs bill (and) it's a bill that allows the Mental Health Trust to follow through with their responsibilities, I don't think there's going to be much opposition to it," he said. "I can't see where that opposition would come."
Alaska Mental Health Trust Land Office officials are planning public information meetings in affected communities in a few weeks. Two already have been scheduled for March 21st in Ketchikan and March 23rd in Petersburg.
Menefee said other meetings are planned elsewhere, but have not yet been scheduled.
"This is more or less an effort to update the communities about what we're doing and about the legislation," he said. "We want to inform folks how to get involved and help that along. We already had meetings in Ketchikan and in Petersburg, but we want to go out to some of the other communities that we didn't get to and give people an opportunity to heat what we're trying to accomplish: Why it's good for them, why it's good for us."
Menefee said the exchange will help Southeast's timber industry by providing a timber harvest while the Forest Service continues its move away from old-growth timber sales. That timber harvest also would provide funds for mental health services throughout the state.