Everyone in Ketchikan is well aware that we've had a lot of snow in the past week. We're also well aware that once it warms up and starts raining, it's going to get messy.
But, because we had so much snow, it also could be hazardous.
City of Ketchikan Fire Chief Abner Hoage said the forecast as of Thursday shows a quick change in the weather coming up on Sunday and Monday, with higher temperatures combined with rain.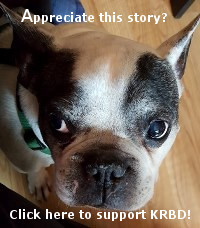 "Then that adds a lot of weight to that snow, and we start to become concerned with structural damage or structural collapse in the case of structures; and we worry about localized flooding because the stormdrains and ditches are packed with snow and ice," he said.
Hoage says city crews are working to clear the city's stormdrains, but residents should check the drains around their own property, and make sure there's a clear path for melting snow.
As far as roof snow goes, there are special shovels to get snow off a roof, but Hoage says those tools might not be available locally. People can get up on their roofs – very carefully – and shovel some of the snowload off.
"You don't need to dig all the way down to the roof material itself, you just need to get most of that load off of there," he said. "In fact, it's better if you leave a little bit, because you don't want to damage your roofing material."
The City of Ketchikan has information on how to calculate roof snow loads on its website. Click here for the specific page