The January unemployment rate in Alaska was 6.5 percent statewide, according to the Alaska Department of Labor and Workforce Development.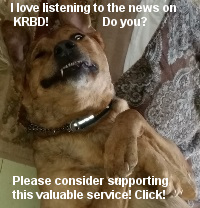 In a Friday news release, department officials say that seasonally adjusted rate is higher than the comparable national unemployment rate of 4.8 percent. January's statewide unadjusted rate was 7.2 percent.
Throughout the state, the community of Skagway had the highest unemployment rate in January: 21.2 percent. The Aleutians East Borough had the lowest at 2.4 percent.
The Ketchikan Gateway Borough's January unadjusted unemployment rate was 7.3 percent. For the Prince of Wales Island-Hyder census area, the unemployment rate was 14 percent.