Diane Kaplan, president and CEO of the Rasmuson Foundation, was the guest speaker at a Ketchikan Chamber of Commerce lunch last month. Kaplan gave an update on the assets of the organization, its various programs, and plans for the future.
Kaplan says the history of the Rasmuson Foundation in Alaska began in Yakutat in 1901 with the arrival of Jenny Olson, a missionary of the Covenant Church. A few years later she met and married Edward A. Rasmuson, and they had two children. E.A. earned a law degree and was hired as a magistrate in Skagway. He also became the lawyer for the Bank of Alaska in that town. He later ran the bank and established the first branch of the National Bank of Alaska. His son, Elmer, followed his father as head of the bank.
E.A. Rasmuson died in 1949, and in 1955, his wife, Jenny, started the Rasmuson Foundation in his honor. The mission of the organization is to promote a better life for Alaskans.
Kaplan says when she first started working for Rasmuson in 1995, its assets were about $6 million dollars. She says when Elmer Rasmuson turned 90, he donated $90 million to charity; about half went to expand the Anchorage Museum, and half went to the Rasmuson Foundation. She says about a year later, the family bank was sold to Wells Fargo.
"Why? Because Elmer wanted to live out his life in Alaska doing philanthropy and giving back to state that had been so good to his family. And private foundations can't own a majority interest in a private company. So the only way to fulfill his philanthropic wishes was to sell the bank."
When Elmer died in December 2000 at age 91, he left his personal fortune of more than $400 million to charity, much of it to the family foundation.
Kaplan says the current head of the foundation is Ed Rasmuson, E.A and Jenny's grandson. Nine of the 14 board members are part of the Rasmuson family. The foundation is based in Anchorage.
Kaplan says the foundation has grown to about $600 million, and awards an average of $25-30 million a year. She says about two-thirds funds health and human services projects, and about a quarter goes toward arts and culture. Kaplan says two newer areas of focus are education and community development.
"We're doing a lot of work in housing now. It's a relatively new area for us. We're working a lot with the AHFC (Alaska Housing Finance Corporation), some of their initiatives. A lot in senior housing. Trying to move people from homelessness into their first housing."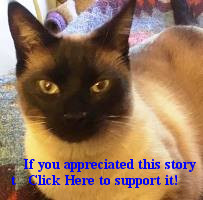 Kaplan says there are two major grant programs, Tier 1 and Tier 2.
"Our bread and butter, we call it, is our Tier 1 program. These are small grants up to about $25,000. There are no deadlines. We give them all year long. They're primarily capital, but they don't have to be. It's everything from computers, to chairs and tables, to recreational equipment, roof repair, you name it. Any small item…copy machine…"
Kaplan says, over the years, about $730,000 has been granted for Tier 1 projects in Ketchikan. Organizations that have benefitted locally include KRBD, SAIL, and Community Connections.
Tier 2 grants are for larger projects, usually capital projects, and average between $200,000 and $300,000. Kaplan says Ketchikan projects that received funding under that program include the Ketchikan Public Library, Youth Community Center, and the carving center in Saxman. Kaplan says applying for Tier 2 grants is a much longer process and they are only awarded twice a year.
Kaplan says large, national foundations in the Lower 48, such as the Ford Foundation, reject 98 percent of the proposals because there are so many applications. She says most projects submitted to Rasmuson get funded.
"For Rasmuson we say, 'Don't ever send us a proposal in the mail without talking to someone.' Call us. Email us. If you're in Anchorage, come visit us. We will discuss it with you and if we think it's a good fit, and it's eligible, unless there's something really wrong that gets discovered during the process, 95 percent will be funded once we say, 'Yes. This is a good fit. Apply.' And that saves a lot of time for us and a lot of time for the organizations."
The foundation also provides individual artist grants. Kaplan says the average individual artist award for national foundations is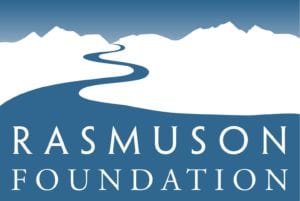 about $2,000, but the average Rasmuson grant is $10,000.
She says another state-wide initiative Rasmuson started is Recover Alaska, working to decrease excessive alcohol consumption.
"This is a multi-partner effort with the Mental Health Trust, with Providence Hospital, with the Native health system, to really start changing all the dynamics around alcohol and drinking too much in Alaska, and all of the misery that it causes for our families across the state."
Kaplan says this includes changing what people think about teenage drinking.
"Most teenagers in Alaska think most teenagers in Alaska drink. In fact, 75 percent don't. So we're trying to change that understanding among teenagers that if you want to be 'normal', normal is not drinking."
Kaplan encourages anyone with an idea that will promote a better life in your community to contact the Rasmuson Foundation.