It's spring – or almost spring – which means it's almost time for the annual City of Ketchikan spring clean-up week.
The city has scheduled the week of April 15th through the 22nd for this year's clean-up week, pending approval by the Ketchikan City Council.
During that week, there will be curbside pickup for larger items that usually must be taken to the landfill by residents.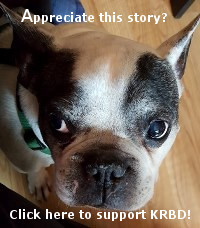 Traditionally, local groups also organize trash pickup efforts throughout the community that week, cleaning up roadsides and other areas with lots of litter.
For non-city residents, the landfill will accept some residential trash at the site for free that generally would require an extra charge.
According to the city's Solid Waste Superintendent Lenny Neeley, about 416 tons of trash was brought to the landfill during last year's clean-up week. Four tons of that was collected by high school students.
A separate event has been scheduled for residents to get rid of hazardous waste items. According to Neely, on April 28th and 29th, people can bring hazardous waste items to the landfill for proper disposal.