During last month's regular meeting of the Ketchikan Gateway Borough Assembly-Ketchikan City Council cooperative relations committee, some members asked for an update on how much the Ketchikan Public Library is used by local residents.
The library is owned and operated by the City of Ketchikan. The borough provides annual funding to the library through a fee collected from non-city residents. For the past few years, during the Borough Assembly's annual budget deliberation, there has been discussion of reducing or eliminating borough funding for the library.
In response to the committee's request for information, Library Director Patricia Tully provided a breakdown of library use from 2013 through 2016. Annual statistics are collected as part of a statewide effort, and are available online through the Alaska State Library's website.
Tully says the information includes population served, which is the entire borough, with a population of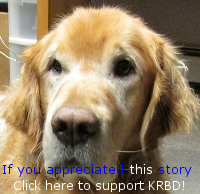 about 14,000; and the number of registered users, which has varied over the four-year period from about 9,000 in 2013 to about 8,000 last year.
The numbers also include circulation, which includes how many times library materials have been checked out or downloaded; attendance at library-sponsored programs; how many times librarians were asked to help with research; computer and wifi use; and use of meeting rooms.
The report shows that circulation has increased slightly since 2013, as has overall program attendance, reference assistance, computer use, and meeting room use.
According to the report, the per-capita use, which divides overall library use by the population of Ketchikan, shows an average of about 15 uses per year, per resident, in 2016. Tully notes in her report that the per-capita use has been pretty consistent over the years. In 2013 it was about 14.5.
The library moved from downtown to its current location in 2013.
According to the Alaska State Library spreadsheet for 2012, Ketchikan's library had about 7,000 registered users that year; total circulation was comparable to current use; reference transactions were higher; and overall per-capita use was 14.7 — about the same as it is now.