The new U.S. Coast Guard cutter John McCormick arrived in Ketchikan Friday morning after a 40-day journey from Florida. Family members of the 23-person crew and fellow Coast Guard members greeted the ship during an informal ceremony, which included surprise commendations for the engineering team for its response to what could have become a big problem during the trip.
The journey may have been just over a month, but the crew of the Cutter John McCormick has been away from Ketchikan since last October, when they started training on the brand-new boat.
Family members who hadn't seen their spouses for months waited eagerly on the pier at Base Ketchikan, smiling brightly despite the frigid wind sweeping up the Tongass Narrows.
Diana Moyseowicz was among the group on the pier. She says she last saw her husband, Lt. Mike Moyseowicz, over the Christmas holidays. They've talked a couple times since the crew left Florida, but…
"The communications have been very intermittent with their humongous transit," she said. "I think they traverse 6,200 nautical miles or something crazy like that."
Moyseowicz not only has a huge smile on her face, she's carrying two big posters.
"This one's a harbor seal. It's a colorful sign that says 'We can't wait to hang with Hailey!' Hailey's an ensign on the boat. She's usually my hiking buddy in the summer," she said.
The second sign depicts her husband with a big mustache, and a big hint that the mustache needs to go.
"It says 'Welcome home, Mike Moy "SHAVE" o-wicz,'" she said.
She says her husband has a tradition of growing a "sea-stache."
Also on the pier is Katie Gill, who is waiting for her husband, Chris, along with their 7-year-old son and their infant. Oh, and she's about eight months pregnant.
"Yep, we're due on April 24th, so they're making it just in time," she said.
Gill says she's excited about her husband coming home, in part because she'll finally get to take a nap.
"Because I don't get any sleep having to take care of … them," she said, laughing.
The John McCormick skirted around Pennock Island before heading toward the pier, so it arrived from the north. It was escorted by a Station Ketchikan boat and the Ketchikan Fire Department's fire boat, spraying crossing streams of water in celebration of the cutter's arrival.
Capt. Shannan Greene says the new cutter will provide more response capability for the entire Southeast Alaska region.
"Even though they are homeported here in Ketchikan, they will be patrolling throughout Southeast Alaska, doing all Coast Guard missions," she said. "(The cutter has) a lot more capability. The boat is 154 feet long. We're going from 1,800 mission hours per year to 2,500, and from a crew of 16 to a crew of 23, so a lot more capability for us here in Southeast."
Among those 23 crew members are nine members of the cutter's engineering department who received a meritorious team commendation for their response to a leak in the engine room while the boat was off the coast of Mexico.
A blown plug had allowed about 500 gallons of water to enter the space – and the water level in the room had exceeded a foot in less than three minutes. Fast response by the team meant no damage to the ship and no delays in the cutter's mission.
Before distributing the commendations, Greene praised the team members.
"The training, the teamwork, the awareness, the ability to react swiftly and with decisiveness — that's what we train for and that's what this team did," she said. "(It's a) fairly new team, obviously a new resource – a new cutter to the Coast Guard, but you did exactly what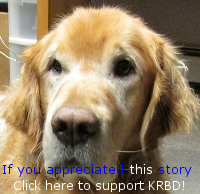 we'd expect and responded in great fashion, so well done."
The new cutter is named after Boatswain John McCormick, who received the Gold Lifesaving Medal in 1938 for saving a crewman who was washed overboard during a mission on the Columbia River in Oregon.
A formal commissioning ceremony is scheduled for April 12 in Ketchikan.