A Ketchikan Grand Jury handed down indictments Thursday on a drug bust and a separate felony assault case from earlier this month.
The Grand Jury indicted 28-year-old Ashley L. Bethel and 33-year-old Gregory O. Brown Jr., both of Juneau, on felony drug charges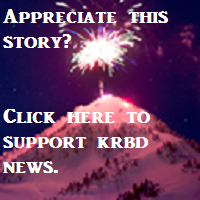 related to a March 15 incident at a local hotel.
Police served a search warrant at their hotel room and allegedly found heroin, methamphetamine, paraphernalia and about $200 cash.
Following the indictment, their cases were assigned to Superior Court Judge Trevor Stephens.
Also indicted on Thursday was 33-year-old Jared Levi Robinson, who faces felony assault charges after allegedly beating up his girlfriend and their 3-year-old child on March 14.
Following his indictment, Robinson's case was assigned to Superior Court Judge William Carey.