Six seats are open on the statewide Alaska Community Forest Council, a nonprofit advisory body to the state Division of Forestry.
According to an announcement from the Division, the council promotes management of trees and forests within communities to maximize economic, environmental and social benefits.
Seats are open in various categories: arborist, municipal planner, small-community service, industry/business, and members at large. The three-year terms start July 1st.
Council members are asked to attend all-day meetings four times each year.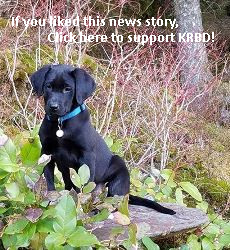 Members serve on working committees, handle normal business responsibilities of a nonprofit, and support the care of trees and forests in the towns where they live.
Applications are due May 3rd. More information is available on the Division of Forestry's website: http://forestry.alaska.gov/community/council
Interested people also can call the Community Forestry Program office at 269-8466; or email stephen.nickel@alaska.gov.