The Ketchikan School Board will hold a public hearing and first vote Wednesday on a school-boundaries policy that would allow the district to shift students from schools with high enrollment.
The policy states that while the district supports a parent's right to choose a preferred school, the district can, in the case of overcrowding, deny enrollment to a student from outside that school's enrollment area. The policy also would allow the district to place students living within that enrollment area at a different school, if needed.
The policy would allow parents to appeal placement decisions to the School Board.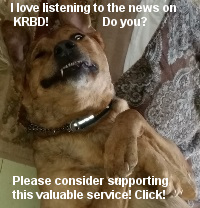 Overcrowded classes are a recurring issue and some schools have had to add teachers and classrooms while other schools have space available in those same grades.
Also Wednesday, the Board will have a public hearing and first vote on the proposed FY2018 budget. The current draft shows projected revenue at $33.7 million. That's down about $600,000 from last year, primarily due to state budget cuts.
Additional cuts from the state are possible.
The School Board has two executive sessions scheduled at the end of Wednesday's meeting. The first is to discuss contract negotiations with Ketchikan Education Association, and the second is to discuss Superintendent Robert Boyle's annual evaluation.
The meeting starts at 6 p.m. in Borough Assembly chambers at the White Cliff building. Public comment will be heard at the start and end of the meeting, and during public hearings.