There were no injuries from a small fire at the Petro Marine tanker farm on the south side of Ketchikan city limits late Wednesday afternoon.
Ketchikan Fire Chief Abner Hoage said the call came in at around 3:30 p.m.
"Dispatch received a report of a fire in one of the fuel tanks at the Petro Marine farm near the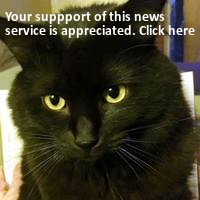 Coast Guard base," he said. "We responded and when we arrived on scene, there was a small fire in the rafters of one of the tanks. We were able to extinguish that quickly with the water we have on our apparatus."
Traffic on South Tongass Highway was restricted to one-lane only, and that was expected to continue through early evening while fire crews investigate.
"There were no explosions, no injuries, and probably not even any damage to the tank," Hoage said. "We're just ventilating it right now so we can go in and take a look at where the fire exactly started and determine what caused it."
Hoage said there was a welding crew working inside the tank at the time, but they were not close to where the fire started. He said it could have been caused by an electrical issue.