A brewery is in the works for Ketchikan, and the owner has submitted a liquor license application to the state Alcohol and Marijuana Control Office.
Baleen Brewing Co.'s license application is on Monday's Ketchikan Gateway Borough Assembly agenda for review. The Assembly can object to liquor license applications for certain reasons, such as if a business is delinquent on taxes.
According to a memo from Borough Clerk Kacie Paxton, the applicant, Alex MacGillivrey, has already registered to collect sales taxes, the business plan complies with zoning regulations, and Troopers expressed no concern about law enforcement problems related to the business.
The brewery would be located on Mizzen Lane, which is off North Point Higgins Road.
Ketchikan briefly had a downtown brewery that closed its doors many years ago, called Ketchikan Brewing Co. There's been no local commercial brewery since.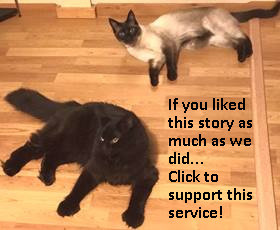 Also on Monday's Borough Assembly agenda is a motion to offer free downtown shuttle service for summertime tourists. The $360,000 estimated cost will be paid for through the borough's share of state cruise passenger head taxes.
Ketchikan's cruise season starts on the morning of May 4th, with the arrival of two cruise ships, the Eurodam and the Nieuw Amsterdam.
Monday's Borough Assembly meeting starts at 5:30 p.m. in Borough Assembly chambers at the White Cliff building. Public comment will be heard at the start of the meeting.