While most of the developed world enjoys lightning-fast internet, there are many parts of rural Alaska where internet connections – if they exist at all – poke along at ancient dial-up-modem speeds. But, a satellite internet provider now has an updated system for the state's rural residents.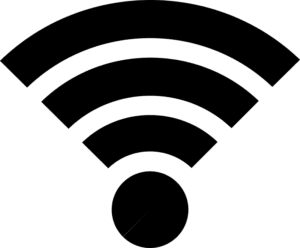 Simon Roberts is an app developer, so a good, reliable internet connection is important to his business. But, speed has been a longtime problem at his home in Klawock on Prince of Wales Island.
Now, with his brand-new Hughesnet satellite connection, Roberts is delighted.
"We're getting 48 megabytes a second with this new satellite system here," he said. "Versus the old Hughesnet I was on, I was barely getting a megabyte a second. You couldn't stream on that. You could barely listen to internet radio with that type of speed. It's like a dream come true to go from next to nothing to being able to download a movie in five minutes."
Roberts said he used to take the ferry over to Ketchikan to update all his electronic equipment. He'd bring every device he had, and use the wifi at a friend's house, or at a hotel.
"Like my nephews would ask me to take their X-Box over, because they would get a new Christmas game and it would say you cannot play this game without the latest update," he said. "That was a really big inconvenience, having to wait for the next trip to go over, just so they could play a game I got them for Christmas."
There is an AT&T cell tower near Klawock, which provides data service, but Roberts said there's a lot of demand on that tower. And then, some people in more rural parts of the island drive to Klawock to update apps on their devices, further stretching that limited cell service.
"We're getting 10 kilobytes a second off of a 4G tower," he said. "I'm not sure if you remember the 56K modem days, of internet on telephone line, but this is a lot less than a 56K modem running off of this here AT&T tower."
Since he installed his new internet satellite dish, Roberts said he's had a lot of visitors at his home from people interested in checking it out. He has a special unlimited data option for the first few weeks, too, so he's been updating all his family members' apps while he can.
And, Roberts said, his was the first of the upgraded systems to be installed in the entire state. There were some glitches getting it started, he said, and the installer had to troubleshoot with other installers around Alaska. The fix turned out to be pretty simple.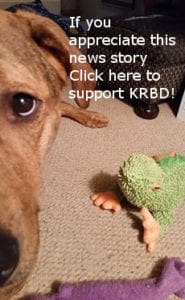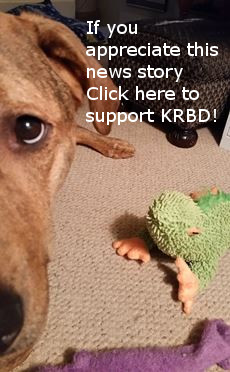 "They kept putting us on West Coast time instead of Alaska," he said. "So, as soon as they got that part fixed, all the other installers got theirs going too."
Roberts said having fast internet will make a huge difference to him, for his business or just to stream a movie when he wants.
In addition to cell towers and satellite internet, local landline companies offer some broadband service on Prince of Wales and in other rural parts of the state.
Bryant Smith is in charge of Alaska Power and Telephone's broadband sales and quality. Speaking from that company's Port Townsend, Wash., office, he said the company is working toward improving its microwave network throughout its service area, from Skagway to the southeastern tip of Alaska.
That improvement, though, started further north with undersea fiber optic cables. South of Juneau, he said, the speeds are still "dated."
"They're not as fast of what we're doing north of Juneau, where we have that fiber optic cable," he said.
Smith said because of that limitation, Alaska Power and Telephone needs to be careful about how its internet service is doled out in those southern Southeast areas, to make sure telephone service isn't affected.
But, there is a plan.
"Right now, we're the phone company, so we have a lot of copper wire between our central office and the customer," Smith said. "So, over the next 10 years, we're working on delivering fiber optic cable to a lot of residences and business in the areas that we serve, in order to deliver faster speed."
Again, that's happening in the north first, then will head south.
Smith said AP&T can provide internet service in areas where it is not the local telephone company, like Klawock, but that's limited. He said the service is better in towns like Craig, where AP&T is the local provider.