The Ketchikan Gateway Borough Monday honored the late Monte Guymon, a longtime Ketchikan resident and former Assembly member who died in late March.
Borough Mayor David Landis, reading a proclamation out loud at the start of Monday's meeting, said Guymon was known for his sense of style and humor.
"From hair to clothing to cars, he was always ahead of the game," Landis read. "He arrived to Assembly meetings in sharp form with a jacket and tie. He was known … for his Monte-isms, such as ingress and regress, for building entrances and exits."
Guymon served two full terms from 1969 to 1975, plus a partial term. Landis said that during Guymon's tenure,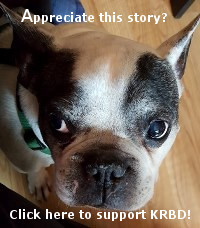 the borough developed the airport and created the Creek Street historic district, among other accomplishments.
"Monte was recognized as a man who worked hard for his family, his business and his community," Landis read aloud. "He worked at the Ketchikan Pulp Mill for 35 years, and later started Basic Transportation Co., with his wife, daughter and son-in-law. He passed on the legacy of a strong work ethic to the younger generation. He will be greatly missed."
Members of Guymon's family accepted the proclamation from Mayor Landis.
Also Monday, the Assembly heard an update from Borough Manager Ruben Duran on the state Department of Transportation Gravina Access improvement project. Duran said the state has issued a memorandum of agreement that would make the borough responsible for the improvements once the project is complete.
Duran said he plans to send a formal letter to the DOT Commissioner explaining the borough's concerns over that MOA.
"The MOA is typical of what the DOT requires of municipalities accepting projects that are going to become municipal properties. We understand their thinking on that," he said. "Where this project is different is that the airport of course is the property of the state, and remains the property of the state."
Duran said the borough's lease agreement with the state is outdated, and borough staff members have been trying to get a new one for years. He said he hopes this conversation about the MOA inspires the state agency to work on a new lease.
Borough Assembly Member John Harrington suggested it was time for the borough to start talking about establishing the airport as a separate, independent port authority.
The Assembly's next regular meeting is set for May 1.