The Ketchikan City Council will vote Thursday on a contract to plan uplands improvements for the downtown cruise dock.
The proposed $185,000 contract with Moffatt & Nichol covers plans for the dock to eventually support larger cruise vessels, which are expected to increase in the Alaska market over the next few years.
The current downtown dock has four berths, but they are designed for the current standard cruise ship size. And, the fixed docks at Berths 1 and 2 don't work with the passenger doors on the sides of newer ships.
If approved by the City Council, the contract will be the city's fifth with Moffatt & Nichol, according to a memo from Port and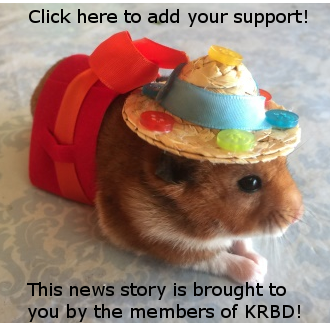 Harbors Director Steve Corporon. The others cover development of a comprehensive plan for port improvements; the first phase of design work for Berths 1 and 2 rehabilitation; design work for improvements at Berth 3; and planning and permitting for removal of a rocky pinnacle in the channel off Berth 2. That pinnacle is a navigation hazard, especially at low tide.
Last year, Ketchikan had 38 ships stopping 489 times over the approximately five-month season. The estimated number of cruise passengers alone in 2016 was about 950,000, according to information provided by the Ketchikan Visitors Bureau. A similar number is expected this year.
Ketchikan's large-ship cruise season starts on May4th with the arrival of the Eurodam and the Nieuw Amsterdam. The first small ship, the 60-passenger Wilderness Adventurer, arrives this Saturday.