The Ketchikan City Council on Thursday is scheduled to vote for a second and final time on an ordinance raising water rates for fish processors by 35 percent annually over the next three years.
The Council voted 5-1 at its last meeting to approve the ordinance in first reading, despite some concern from two members about raising rates by that large of a margin for that industry.
The proposed new rates are comparable to what other Alaska communities charge processors.
The three processors in the city are EC Phillips, Trident Seafoods and Alaska General Seafoods. They use about half of the city's water in their operations, and pay for about 4.6 percent of the cost.
Currently, each company is charged a flat rate of about $46,000 a year for water. By the end of the three years, they would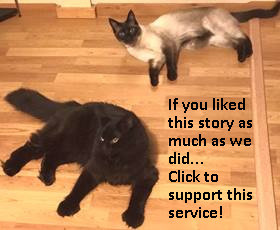 each pay a flat rate of about $114,000 annually.
In other matters, the Council will consider a request from the Ketchikan High School Class of 2017 for free use of the city-owned Ted Ferry Civic Center for a post-graduation party.
Thursday's Council meeting starts at 7 p.m. in City Council chambers. Public comment will be heard at the start of the meeting.