The Ketchikan Gateway Borough Assembly will take a look Monday at a proposed $42.8-million budget for the next fiscal year.
Of that, $8.2 million is for local schools, according to a memo from Borough Manager Ruben Duran.
In his memo, Duran writes that fiscal uncertainty at the state level affects the borough's ability to plan. But, the current budget doesn't call for any use of reserves, so those funds remain available for emergencies.
Various departments within the borough cut expenses leading up to introducing the draft budget. Some of those cuts include not hiring replacements for positions that are or will be vacant, and reducing hours in some departments, such as the Gateway Recreation Center.
A new source of revenue this coming year is the voter-approved tobacco tax. That $2 per pack tax is designated mostly for the schools reserve fund, with some designated for local tobacco cessation programs. The tax has been in place since January, and Duran writes that it's not yet known how much it has generated.
Also Monday, the Assembly will review the Ketchikan School District's FY2018 budget, which was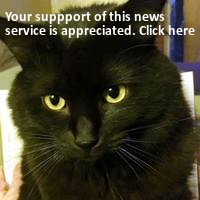 approved on Wednesday by the Ketchikan School Board. Combined state and borough funding, along with carryover funds and grants, brings the district's submitted budget to about $40 million.
In a memo to the Assembly, Schools Superintendent Robert Boyle writes that there is potential for additional revenue through grants. He requested a total spending authority of about $42.5 million to cover that possibility.
The Assembly on Monday also will take a first look at an ordinance changing the fee structure for public transit. The changes will raise bus fares for single-trips and paratransit, but will maintain the current cost of monthly passes for most users. The ordinance calls for reducing the cost of monthly passes for youth, students and seniors.
Also on the agenda is introduction of an ordinance that would appropriate about $590,000 for redesign of the Houghtaling Elementary School bus drop-off zone.
Monday's meeting starts at 5:30 p.m. in Borough Assembly chambers. Public comment will be heard at the start of the meeting.