Nonprofit organizations in Ketchikan made their case for public funding during Monday's Ketchikan Gateway Borough Assembly meeting.
Representatives of 15 local nonprofit groups took turns speaking for about 90 minutes, describing services their organizations provide to the community.
Elizabeth Nelson of First City Players said Ketchikan's nonprofits provide a big bang for the public bucks they receive.
"If you took what all the nonprofits in this community do,, and all of a sudden we're not funded and none of those things are happening anymore and all of the holes that makes in the community, and all the ways you then have to fund or fix or find a way to support, the amount of money the borough would have to invest would be far more than the maybe $400,000 that comes through to the nonprofits yearly," she said.
The Assembly has provided community agency grants through its economic development fund. There is no new revenue for that fund, though, and this year's grants will pretty much use up what's left. Assembly Member Mike Painter asked some of the speakers for suggestions on what to do next.
Licha Kelley-King of Rendezvous Senior Day Services said to divide what's left among local nonprofits.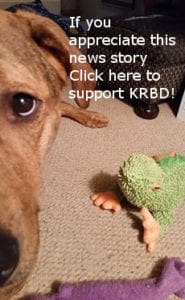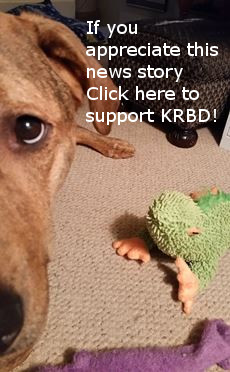 "There's an old Chinese proverb that says: If you have three pennies, keep one, buy food for yourself; the second, give to the poor; and the third, buy hyacinths for your soul," she said.
Kelley-King said she believes a way will be found to continue funding local nonprofits.
The Assembly later voted unanimously to introduce the approximately $42.8 million Fiscal Year 2018 budget, including funding for nonprofit organizations. The Assembly could still make changes when the budget comes back for a public hearing and second vote on May 15.
Assembly Member Rodney Dial said he wants to talk about the issue in more detail during the next Assembly meeting, including how to fund agencies in the future. He suggests that a portion of the new tobacco tax go toward that expense, at least to start.
"And then I'd eventually like to get the attorney's advice on whether or not we can eliminate the sales tax exemption on live performances, or impose a performance tax of a small amount – 50 cents or whatever – so that we can use that, and also put that into the economic development fund and then hopefully develop some mechanism going forward where we can fund these long term," he said.
The Assembly also directed management to draft and bring back a measure that would let voters decide whether the borough should have social service powers, and continue funding community agencies through that power.
Also Monday, the Assembly voted unanimously to introduce the approximately $40.5 million Ketchikan School District budget. The Assembly has review powers over the local district's spending plan. That ordinance also will come back for a public hearing and second vote on May 15th.
Other measures that passed and will return for a second vote are an ordinance changing the fee structure for public transit, and an ordinance appropriating about $590,000 toward redesign of the Houghtaling Elementary School bus drop-off zone.