University of Alaska Southeast Ketchikan Campus is celebrating this spring's graduates with a commencement ceremony set for 2 p.m. Saturday at the Ted Ferry Civic Center.
Thirty students will receive degrees or certificates from the local campus, and the commencement speaker will be recently retired Dr. David Johnson.
Other UAS officials who will help celebrate the graduates' accomplishments include UAS Chancellor Rick Caulfield, Provost Karen Carey, Regent Dale Anderson and Ketchikan Campus Director Priscilla Schulte.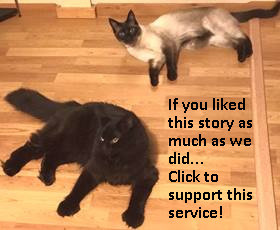 UAS campuses across Southeast are celebrating a total of 651 graduates over the weekend, starting with a commencement ceremony in Sitka on Friday. Ketchikan's event on Saturday is the second stop for traveling UAS officials; and the Juneau ceremony is set for Sunday afternoon.
According to UAS, the Juneau student commencement speaker will be JoMarie Alba of Ketchikan, who earned her bachelor's degree in marine biology.
Below is a list of the 30 UAS Ketchikan students who will receive their degrees this spring .
Certificate, Accounting Technician
Certificate, Health Information Management / Coding Specialist
Certificate, Medical Assisting

Lori Haldy
Tasha Perry
Ivy Riste
Dawn Smith
Sabrena Vitcovich

Associate of Applied Science, Business Administration

Sally Balch
Eric Brendible
Misty Fitzpatrick
Heather Kestel
Jennie McGarrigan

Associate of Applied Science, Health Information Management
Associate of Arts

Teresa DeWitt
Rebekah Gregory
Melanie Griffin
Rebecca Heim
Kassandra Klose
Michelle Lekanof
Lucinda Williams

Bachelor of Arts, Elementary Education
Bachelor of Arts, Social Science

Chelsea Goucher
Andrew Hoyt
Clayton Jones
Jamie King
Christina Martinez

Bachelor of Business Administration, Accounting
Master of Business Administration (UAF)
Master of Education, Educational Leadership
Master of Education, Special Education
Master of Arts in Teaching, Special Education
Master of Public Administration
Graduate Certificate, Education, Special Education