A delegation from Prince Rupert, British Columbia, was in Ketchikan on Wednesday, and gave a presentation at the Greater Ketchikan Chamber of Commerce lunch.
Lee Brain is the mayor of Prince Rupert, Ketchikan's sister city. He started his remarks with an apology.
"Being Canadian, I have to apologize for presenting to you today. Very sorry that I have to present. It's the Canadian way is to be apologetic for absolutely everything."
Brain said that Prince Rupert representatives visit Southeast Alaska at least three times a year: twice for Southeast Conference meetings, and once for Ketchikan's Fourth of July celebration. Alaska Marine Highway System ferry cutbacks have made those trips more complicated.
"Just to come to the conference, I have to fly from Prince Rupert, which is 45 minutes away from you guys. I can literally see Ketchikan from Prince Rupert. I have to then fly down south to Vancouver, and then I have to stay overnight. Then the next morning I have to fly to Seattle. And then I have to fly back up to Juneau, and then I end up having to fly out to Petersburg or wherever from there."
The recent addition of regular Misty Fiords Air flights between Ketchikan and Prince Rupert will help, Brain said. But, Alaska's ferry system remains an important link to Prince Rupert and the region's economy.
The Alaska Marine Highway System needs to rebuild its ferry terminal in Prince Rupert. That effort has stalled because of a dispute over where materials and labor for that terminal should originate.
"We're just in the middle of this going, 'Look we just want a ferry to be built, and we just want to be able to go and see our neighbors in Ketchikan. What's the issue here?' So, we have a variety of solutions that we've mapped out."
Brain said Alaska officials worked on those options, too, and the solutions will be presented to federal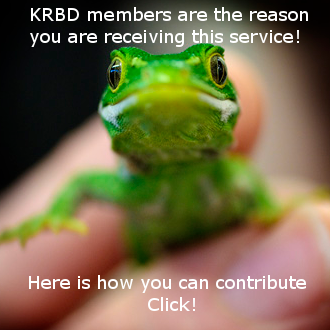 officials on both sides of the border in hopes of finding a compromise.
Prince Rupert's Chamber of Commerce President Michelle Bryant-Gravelle also spoke to the Ketchikan Chamber audience. She introduced herself in her Tsimshian First Nations language.
Bryant-Gravelle is the first First Nations woman Prince Rupert Chamber president. She said her Chamber covers a large area, including the First Nations communities of Haida Gwaii and old Metlakatla. They're hoping to reach out more to those outlying communities.
Scott Farwell is the Prince Rupert Chamber's chairman of tourism and manager of the Crest Hotel there. He said the ferries – both Alaska's and BC's – are critical to the community's tourism industry.
Farwell said they have some cruise traffic, but it is limited compared to Ketchikan's.
"Of course, I'm here in the cruise Mecca of the Alaska cruise theater – roughly a million cruise passengers a year. Prince Rupert is right on your guys' heels. I think this year we're going to handle about 24,000 passengers. So just one small move, folks, and we're going to take this thing over."
Farwell said Prince Rupert doesn't have the retail opportunities that Ketchikan has, and limited excursions. So, there just isn't the capacity at this time to handle a lot of cruise tourists.
They do have other visitors, though, who take the train across Canada and then catch a ferry from Prince Rupert, either to Alaska or to other places along British Columbia's coast.